Tisodo Fashion
Regular price
KSh2,999.00
Regular price
KSh3,998.00
Sale price
KSh2,999.00
Unit price
per
Sale
Sold out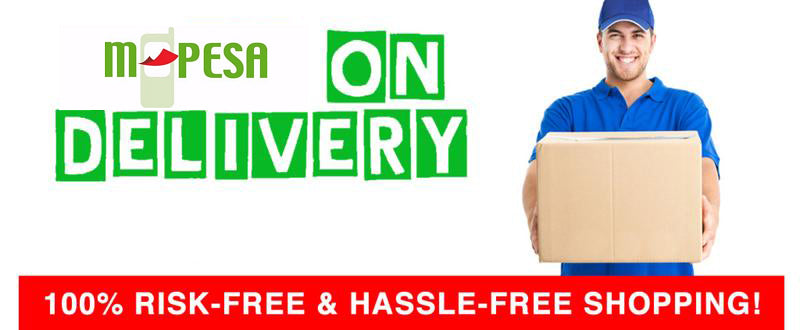 Removes unwanted hair fast, efficiently, and pain-free by just a spray and wipe away!
Spray away ugly short stubble! Take the stress, mess, irritated skin, and inconvenience out of shaving and waxing.  This will save time and effort while achieving flawless skin!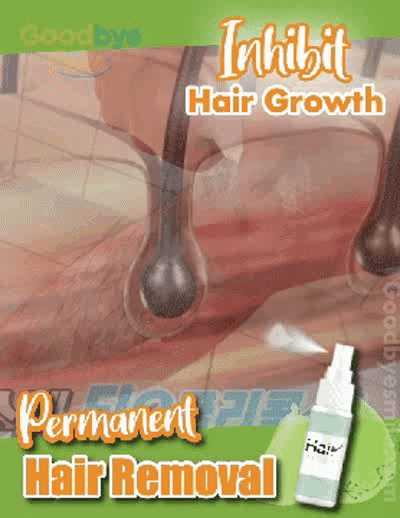 Get the silky-smooth skin that lasts for up to twelve weeks as it also gets your skin nourished and moisturized during hair removal, making skin look better and feel better! 
FEATURES:
EASY & PAINLESS HAIR-REMOVAL: removes unwanted hair, 

hassle-free, fast, and easy.

DISSOLVES UNWANTED HAIR & STUBBORN STUBBLES DOWN: 

penetrates deep

 down the roots; 

multiple times better than razors, shavers, wax, or depilatory creams.

LESS HAIR GROWTH:

 

hair takes longer to grow back

 

and when they do, they 

grow back thinner

 and less awkward looking.

NOURISHES SKIN:

 gives a 

soft, supple, and smooth

 finish to the skin.
HYPO-ALLERGENIC AND GENTLE DEPILATORY FORMULA: 

all-natural, safe

 for all skin types

 even with the most 

sensitive skin.SUITABLE USE FOR ANY AREAS OF HAIR REMOVAL: 

for both

 man and woman;

 great for

 

facial hair, legs, chest, arms, back, underarms, and bikini line.

How to u
se




HOW TO USE
The first step of the process is to remove the hair on the unwanted area. (Any method of hair removal can be used, such as shaving, waxing, etc.)
STEP 2: APPLY HAIR GROWTH INHIBITOR
The second step of the process is to apply the Cream Serum. Rub and massage the Hair Growth Inhibitor on the area of hair removal. Continue to massage in for 10 minutes.
STEP 3: REPEAT STEPS 1 & 2
When some hair regrows, the third step of the process is to repeat Steps 2 and 3 until the hair permanently stops growing. After a 3-4 sessions, hair growth will be stopped permanently. 
INGREDIENTS: 
Betaine, Propanol, Polydimethylsiloxane, Glycerol-100 Stearic Acid, Cetearyl Urate, Carbomer, Xanthan Gum, Triethanolamine, Menthol. Disodium Edta, Hydroxybenzyl Ester, Hydroxypropyl Propyl Ester, Bis (Hydroxymethyl) Imidazolidinyl Urea,Aloe Vera  Taste 
Hair Growth Inhibitor's main active ingredients affect hair roots directly and destroy unwanted hair follicles. Hair follicles will develop less and less after every usage. After 3-4 sessions, follicles stop developing permanently.
Made with Hypo-Allergenic and Gentle Depilatory Formula


Safe for all ages and skin types

. Yes, even with the most sensitive skin!




No more costly hair removal services and routines.

Cost-Efficient and Time-Saving

Revolutionary and Totally Hassle-Free

Even though men have stronger hair roots than woman, our Hair Growth Inhibitor formula has a 95% percent success rate of reducing hair follicles.
HOW MANY BOTTLES DO I NEED TO COMPLETE 3 SESSIONS?
The number of bottles depends on the area the cream/serum will be used for. If you want to use it solely for the face, two bottles will be enough. We recommend 3 bottles for legs and bikini areas and 6 bottles for the whole body. 
ARE THERE ANY SIDE EFFECTS? 
THERE ARE NO SIDE EFFECTS OF HAIR GROWTH INHIBITOR SERUM. DERMATOLOGICALLY TESTED, WHICH MEANS IT'S USABLE FOR ALL SKIN. HAIR GROWTH INHIBITOR CONTAINS ALL NATURAL INGREDIENTS THAT ARE NON-ALLERGIC AND GENTLE ON YOUR SKIN. 
0Made from all natural plant-derived extracts and containing only natural ingredients, Our Hair Growth Inhibitor is safe to use anywhere on the body by both men and women and will leave skin beautifully hair free, PERMANENTLY!
Product details:

Painless Hair Removal Spray (30 ml)
Organic Herbal Hair Growth Inhibitor (10 ml)
Share
View full details